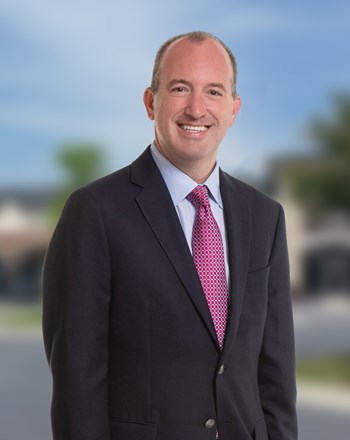 Specialties
Investment, Retail
Scope of Service Experience
Michael Isen joined NAI Michael in 1996, while attending the University of Maryland. Since he joined the firm, Mr. Isen has been involved in and exposed to a variety of issues with sales and leasing, as well as development consulting.
Background & Experience
Mr. Isen has worked closely with owners of shopping centers, industrial properties, office buildings, hotels and investment properties. Mr. Isen has been involved with large clients like Provident Mutual Life Insurance Company, Merritt Properties, IHG Hotels, AFL-CIO Building Investment Trust, Bernstein Management, Corporate Office Properties Trust, Integral Systems, Inc., T-Rex, United Rentals, Colony Hardware, Pohanka Auto, HD Supply, Petro, Inc., Uniwest, Federal Capital Partners, Angelo Gordon, Whiting Turner, Curtis Investments, Carrollton Enterprises, C-III, Shaw Real Estate, Internal Revenue Federal Credit Union, Cohen Siegel Investors, Target, Home Depot, Best Buy, BJ's Wholesale Club, Starbuck's, Chipotle, Lidl, Bed Bath & Beyond, Dave & Buster's, Supervalu and local investors. Mr. Isen has also been involved in negotiations for the construction, financing, and leasing of 10,000,000 square feet of retail, industrial, and office space.
Education
University of Maryland - Bachelor of Arts Degree
Professional Associations & Designations
Licensed Real Estate Salesperson - State of Maryland
Maryland Food Center Authority - Former Board Member
College Park Commercial/Residential Development Authority
Prince George's County Economic Development
International Council of Shopping Centers (ICSC)
Transaction History
Ritchie Center, 765 Rockville Pike, Rockville, MD - leasing of 40,000 SF retail
Congressional Village, Rockville, MD - 132,000 SF shopping center
Tuxedo Industrial Park, Hyattsville, MD - 160,000 leased
Southgate at Washington Business Park, Lanham, MD - 450,000 SF R&D Park; seven buildings
3901 Calverton Boulevard, Calverton, MD - 120,000 SF office building
7601-7615 Ora Glen Drive, Greenbelt, MD - 125,000 SF office leased
Washington Business Park, Lanham, MD - 550,000 SF; nine flex buildings
College Park Marketplace, College Park, MD - leasing of 250,000± SF retail power center
Vista Gardens Marketplace, Lanham, MD - leasing of 400,000 SF shopping center with 20,000 SF of office
Forestville Business Park, Forestville, MD - 80,000 SF, three buildings
Columbia Gateway Park, Columbia, MD - 127,000 SF Class A office building
Ritchie Station Marketplace, Capitol Heights, MD - sale and lease 1,000,000 SF retail power center development
Congressional North Shopping Center, Rockville, MD - 150,000 SF retail center
6400 Sheriff Road, Landover, MD - 180,000 SF office building
Alban Road Industrial Park, Springfield, VA - 45,000 SF on 4.0 acres
Nafco Seafood Headquarters - 90,000 SF build-to-suit
Nafco Logistics - 70,000 SF build-to-suit cold storage facility
401 N Washington Street, Rockville, MD - sale of 251,000 SF office building
8700 Ritchie Drive, Capitol Heights, MD - sale and leasing of 100,000 SF warehouse facility
JE Richards Electric - 100,000 SF lease corporate headquarters relocation
JE Richards Electric - lease of 100,000 SF in Sterling, VA
Paulson Industrial Center - 100,000 SF sale of industrial buildings
4900 Beech Place, Temple Hills, MD - sale of 7.7 industrial acres
9700 Philadelphia Court, Lanham, MD - sale of 72,000 SF industrial building