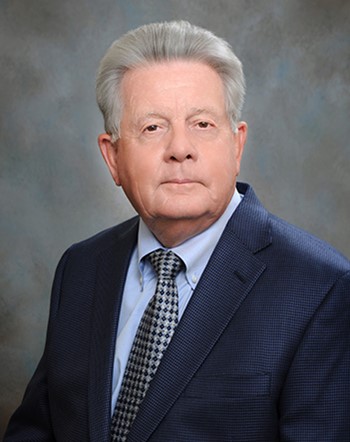 Specialties
Retail
Scope of Service Experience
Kenneth H. Michael is Chairman of the Board of NAI THE MICHAEL COMPANIES, INC. He is a licensed real estate broker in Maryland, Virginia and Washington, D.C. and over the past forty-three years has established an enviable reputation in real estate sales, leasing, management, marketing, development consulting and construction in the entire Washington Metropolitan market.
Background & Experience
Kenneth Michael has the knowledge and expertise to oversee a project from its idea stage to site selection, contract negotiations, construction and final completion. Having represented literally thousands of companies and individuals, Mr. Michael's knowledge comes from years of experience and successes. Mr. Michael has developed over 10,000 acres of land for various owners in all zoning categories. He has been involved as a consultant in commercial and industrial projects which now include in excess of 12 million square feet of gross building area.
Education
American University - Advanced Studies in Real Estate United State Air Force University of Maryland - Bachelor of Science Degree, Business and Public Administration Instructor and guest speaker for numerous real estate seminars
Professional Associations & Designations
Baltimore-Washington Corridor Chamber - Member Columbia Bank - Former Director and Chairman of Acquisitions, Development and Construction Loan Committee Industrial Development Authority of Prince George's County - Former Chairman of the Board Institute of Real Estate Management (IREM) - Member, also Certified Property Manager Accredited Management Organization (AMO) - Member Maryland Chamber of Commerce - Member & Former Director Maryland Economic Development Corporation - Former Director National Association of Realtors - Member Prince George's County Parks & Recreation Foundation - Former President Prince George's County Chamber of Commerce - Member & Former Director Prince George's Community College Foundation - Former Director Prince George's County Board of Realtors - Member & Former President Prince George's Economic Development Corporation - Former Director Salvation Army - Washington DC Area Advisory Committee and Prince George's County Advisory Board -Member & Former Chairman Suburban Bank (acquired by Columbia Bank) - Founder, Former Director & Member of Executive Committee Suburban Maryland Homebuilders Association - Member University of Maryland Chancellors Advisory Council - Former Director
Transaction History
Examples of Commercial & Industrial Parks developed by Kenneth Michael: Ammendale Business Campus - Beltsville, MD -400 acre planned business campus College Park Marketplace - College Park, MD - 23-acre commercial development Colmar Manor Commercial Development - 18-acre service/retail commercial center Columbia Industrial Park, Landover, MD - 66-acre rail-oriented industrial park Golden Triangle - Greenbelt, MD - 50-acre office park Hampton Business Park - Largo, MD - 350-acre planned industrial community Muirkirk Industrial Center - Beltsville, MD - 120-acre rail-served industrial park Vista Gardens Marketplace - Lanham, MD - 50-acre retail shopping center Ritchie Station Marketplace - Largo, MD - 100-acre retail and commercial center Examples of Residential Subdivisions and Multi-Family Units: Springfield Manor Subdivision - 420 lot single-family home subdivision Tinkers Creek Subdivision - 160-unit townhouse development Vista Gardens Subdivision - 370-unit townhouse development Bay View Hills Subdivision - Mixture of 300 townhouse and single-family units Preston Lake Community - Mixture of 819 single-family townhouse and multi-family units