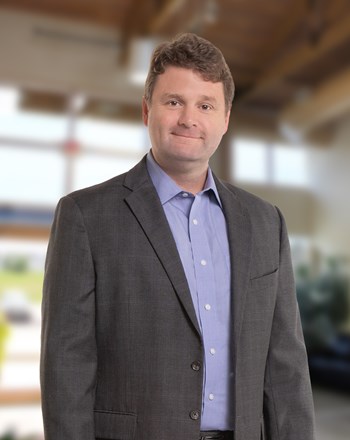 Specialties
Office, Retail
Scope of Service Experience
David currently specializes in land assemblage and mix-use development, with extensive experience in industrial, office, and retail sales and leasing. David's business has always been about building relationships and return business.
Background & Experience
David Michael has been with NAI Michael since 1987. David's completed transactions have encompassed the entire Washington DC Metropolitan area including Northern Virginia.
Education
University of Maryland - Business Administration
Professional Associations & Designations
Licensed Real Estate Salesperson - State of Maryland and Commonwealth of Virginia Prince George's Community College - Board of Trustees and Foundation Board of Trustees Maryland Economic Development Corp. (MEDCO) - Board of Directors Teen Challenge of Maryland - Board of Directors Distinguished Sales Club of Maryland Prince George's County Chamber of Commerce - Board of Directors/Executive Committee Vesta Foundation, Inc. - Chairman, Board of Directors Kiwanis Club of Prince George's County City of Hyattsville Redevelopment Task Force Washington Adventist Hospital Foundation - Co-Chairman
Transaction History
Glenn Dale Commons - entitlement and sale of land for 71 single-family homes, 233 townhomes and 232 two-over-two condo units (Brokerage & Development Consulting)
University Courtyard - 704-bed student housing complex at the University of Maryland (Assemblage & Development Consulting)
Landmark College Park - 829-bed student housing complex for MD Book Exchange (Brokerage & Development Consulting)
Brickyard Station - 63-acre mixed-use residential - 354 townhomes, 51 single family homes, and up to 800 multifamily units (Brokerage & Development Consulting)
115 acres in Beltsville, MD to Jackson-Shaw for industrial/flex/mixed-use (Brokerage)
Cabin Branch Distribution Center and Columbia Park Center I and II - 1,000,000 square foot distribution facilites; represented PacTrust (Brokerage)
1,200 acres in Clinton, MD for residential development (Brokerage & Assemblage)
Whole Foods Mid-Atlantic Distribution Center Seafood warehouse and commissary
Arts District Hyattsville - 300 homes & retail (Assemblage & Development Consulting)
Hargrove Inc. - sale of existing 75,000-square-foot facility and purchase of 300,000-square-foot former Volkswagen of America Campus
Safeway, Inc. - purchase of a 163-acre Mid-Atlantic distribution center
Distribution Plus, Inc. - sale of an 80,000 square foot regional deadquarters and build-to-suit development of current 280,000+ square foot facility