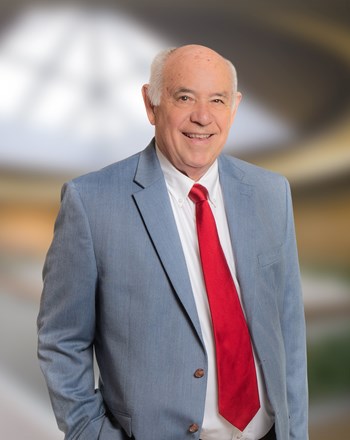 Specialties
Land
Scope of Service Experience
Provides real estate services for the marketing, sales and leasing of properties. Provides solutions tailored to the client's particular needs as they relate to industrial, flex, commercial, investment, institutional, church and religious, and non-profit assets, as well as multifamily dwelling units and residential land.
Performs value analysis, investigates the opportunities, risks, and potential benefits associated with particular properties, and provides information, industry expertise, and recommendations to clients.
Background & Experience
Mr. Luckett has been with NAI The Michael Companies, Inc. since 1985. His experience includes 20 years in Planning and Development and 30 years in Real Estate Leasing and Sales.
1990 - Present - NAI The Michael Companies, Inc. - Sales and leasing of commercial properties.
1985 - 1990 - NAI The Michael Companies, Inc. - Site Development and Building Construction Manager - Supervised the development of commercial, industrial, and institutional land and buildings, including over 200 acres of land and the planning, design, and construction of buildings ranging in size from 20,000 to 73,000 square feet.
1980 - 1985 - Prince William County, Virginia - Deputy Director, Department of Development Administration - Supervised a staff of 120 industry professionals involved in the review and approval of site and building plans, issuing permits, and providing inspections and enforcement of street and site development standards and the building code.
1975 - 1980 - Fairfax County, Virginia - Development Division Chief, Department of Housing and Community Development - Provided oversight for infrastructure development funded by the Community Development Block Grant Program to plan, design, and construct public infrastructure, such as roads, water and sewer lines, as well as community facilities, public parks and recreation facilities, and moderate income housing.
1971 - 1975 - City of Alexandria, Virginia - Chief of Development Division, Planning Department Development Division - Initiated and managed programs to re-invent the older portions of the city to create the historic area known as Old Town. Planned and developed parks, recreation areas and community centers. Performed plan reviews and made recommendations to the Planning Commission and City Council for major public and private investments, in addition to smaller scale projects in the city.
1968 - 1971 - US Army - Military Intelligence Agent
1967 - 1968 - LBC&W Architects - Draftsman and Designer
1963 - 1968 - Cooke-Brackett Architectural Renderers - Draftsman, Architectural Renderer, Graphics Illustrator
1962 - 1963 - Kline Architectural Models - Architectural Model Maker
Education
Architecture - Bachelors of Science Degree - Catholic University Of America
Real Estate - Masters Degree - John's Hopkins University
Urban Design - Masters Degree - Catholic University Of America
Post Graduate Studies:
City and Regional Planning - Catholic University
Real Estate Economics - American University
Professional Associations & Designations
Licensed Real Estate Salesperson - State of Maryland, Commonwealth of Virginia, and District of Columbia
Military - U.S. Army, Military Intelligence (June 1968 - June 1971)
Transaction History
Sale of 90,000 sf Office Building
Sale of 60,000 sf Warehouse (HQ's Bldg.)
Lease of 41,000 sf Warehouse
Sale of Multi-family Properties
Lease of 36,000 sf Warehouse
Sale of more than 50 Churches & Religious Facilities
Sale of 98 acres of Residential Land
Sale of Commercial Development Sites
Sale of Redevelopment Sites