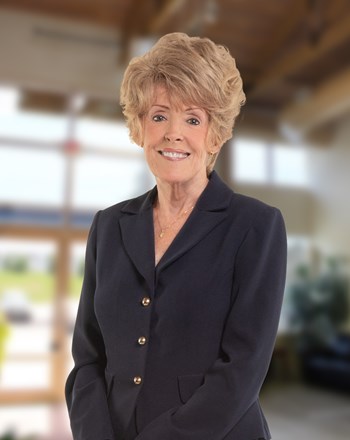 Scope of Service Experience
Marcia Swauger came to NAI Michael in November of 1995. While functioning as a receptionist, she has developed this front desk position into a most valuable "public relations" opportunity for this company by finding a way to create an atmosphere of welcome, coupled with the utmost professional style. Marcia also serves as NAI Michael's "staff photographer" who will follow wherever the job takes her. She has had the pleasure of flying with Dave Wills in his Cesna to photograph various cites. Marcia has also photographed many areas developed by NAI Michael in an effort to assist in the production of a presentation, which would ultimately depict many of this company's accomplishments. Whether photographing the employees of the company, or a company's sponsored event, she brings her own style to the job at hand.
Background & Experience
With a background as a social worker, Marcia was particularly comfortable in the area of "protective services" dealing with cases of abuse and neglect. She found this to offer a fascinating challenge and used this as an opportunity to learn a great deal about people undergoing an array of hardships. She continues to work with the indigent, especially helping those with addiction problems. She has pursued additional education in the areas of psychology, photography, and art. As a result, she functions away from the office, as a professional photographer, commissioned artist, and an enthusiastic public speaker.
Education
University of Maryland - Bachelor of Arts in Sociology